RMVB No Sound and Audio in Windows Media Player Classic (K-lite Codec Pack)
Filed in » Problems and Solutions 2

Submitted by Nyau
We received an e-mail yesterday sent by one of our subscribers named Yasif requesting our help in solving this problem: "When I play rmvb files on windows media player classic, the video plays perfectly but no audio or sound. Any idea?"
Fix 1: Install K-lite Codec Pack
If this happen to you, you probably have messed up with your codecs or some required codecs are missing. If you are able to play rmvb files in Windows Media Player Classic or Windows Media Player, you probably already have either Real Alternatives or K-lite Codec Pack installed in your computer. If you have Real Alternatives installed and this happen to you, we recommend you to install K-lite Codec Pack and try to play the video again.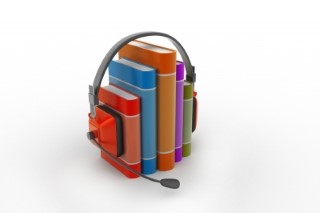 Fix 2: Fixes bad registries and replace Dlls
If the above method doesn't work for you, try the method below:
Uninstall Real Player.
Use Registry Easy to cleanup the "orphaned" Registry entries
Download windows-essential-20071007.zip
Extract the following files from the zip file (to a folder):

cook.dll
drv33260.dll
drv43260.dll
pncrt.dll
sipr3260.dll

Copy the extracted dlls to C:\Windows
Download and install K-lite Codec Pack (We recommend Mega Pack)
windows-essential-20071007.zip
http://www.mplayerhq.hu/design7/dload.html
Look for Binary Codec Packages (about 1/3 of the way down the page).
Entry: Windows x86 20071007
Although we cannot guarantee that this method will fix your problem, but it's a solution that others have tried and work for them. Well, even if it doesn't fix this particular issue, actions you took such as fixing your computer registries is generally beneficial to your computer in the long run.
Alternate Fix 3: Update your video and audio drivers
This may sounds annoying to some geeks but we insist to remind you that you should always make sure that your graphic and sound drivers are in good state and updated.
To update your graphics driver, it depends if you are using an ATI card or a Nvidia Card. For ati, go to support.amd.com whereas nvidia user should go to nvidia.com to look for the drivers respectively.
To update your audio driver, make sure Windows Update is turned on. Otherwise you will need to know the model of your sound card or your motherboard so that you can search for their drivers. Well, if the driver is entirely absent, and no sound is produced no matter what you do in your computer, look for the driver CD that comes along with your sound card or motherboard.
Alternate Fix 4: Check your video / Try it in another player
If nothing else works, it may sometimes indicates that the video that you have tested is corrupted. Try to play another video in your Windows Media Player Classic and see if it works. If it doesn't, try to play the video in another video player such as VLC media player (highly recommended when it comes to troubleshooting errors from video files).
Share and Like!
Looking For Something?