How to Monitor Network Traffic in Windows 8/7/8.1
Filed in » Computer Tutorials

Submitted by Nyau
If you are having issues with your internet speed being greatly slow down, having lag and delay problems when you browse the internet or play an online game, it could be something running in the background that hogs away your internet bandwidth.
To find out the malicious programs that constantly download or upload data without you knowing, you will have to monitor your network traffic and locate the processes that currently using up your internet speed. In summary, what we are about to do is to monitor your PC network traffic, determine the exe processes that have been constantly hogging your network bandwidth, and then terminate them.
How to monitor network traffic, and terminate unwanted processes?
Start Task Manager by right clicking on your taskbar and then click on Start Task Manager. Or by using the traditional method – CTRL-ALT-DEL.
Go to Performance tab and then click on Resource Monitor.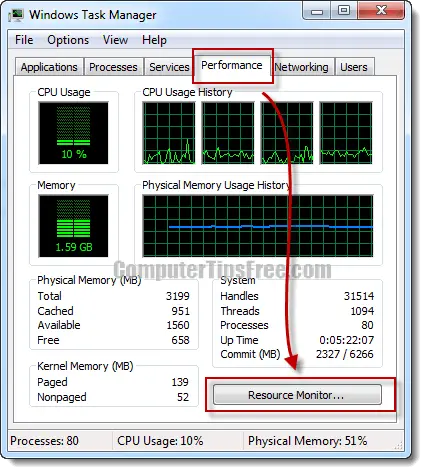 All the network resource information will be shown under the Network header. From there, you can identify which process is currently hogging your internet bandwidth by looking at the speed they are using to receive and send data.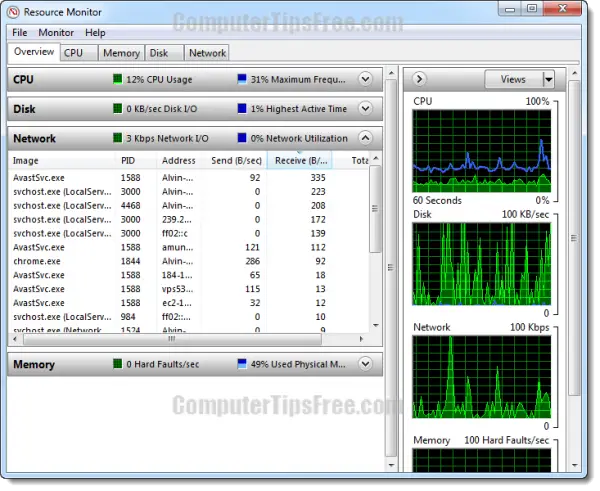 After knowing which process causes the slow down of your connection, you may want to kill the process so that it won't continue hogging your network bandwidth. To do this, note down whatever process that you think is a threat, go back to the Task Manager and then to the Processes tab. Select the process you've noted down, and then click on End Process. Please be warned that some of the processes are crucial for your OS to run properly, and most of this processes wouldn't be a threat to your network bandwidth.
Warning: Please do this at your own risk. Most of the time you can guess what the program the process belongs to and if you know it, you can kill it. If something bad happen, restart your computer and it should usually run just fine again. Consult someone who knows computer well if you ever in doubt of which one can be safely terminated.
In some very rare cases, a virus or spyware can disguise itself into one of the core system files such as the svhost.exe. In this case, you will need to scan your computer for viruses (it's always recommended to have an anti-virus program running all the time to protect your PC from any possible infections) and eliminate any possible threats that could harm and slow down your computer. Besides, you should also scan and fix your Windows Registry regularly so they don't cause errors or slow down to your computer. We recommend Registry Easy.
How to monitor network traffic on your home network
There are numerous software you can use to monitor your home network bandwidth and real time traffic, and limits their speeds accordingly. Well, considering the complication of these software, most of them are expensive. However, there is one that offers features as good as the others and is free at the moment. Read more at How to Use P2POver to Limit Bandwidth on Home Network.
Share and Like!
Looking For Something?