How to Speed Up Android Phone/Tablet – Android Slow Down
Filed in » Android, iPhone, iPad Tips

Submitted by Nyau
If you have problems with your phone or tablet responding extremely slowly and sometimes freezes itself, we will show you how you can get rid of these problems using one of the two powerful utility apps of your choice.
Android Phone or Tablet Slow Down Causes
Very often an android device can be very slow and laggy over time even if it's a high-end mobile device such as Samsung Note 2 or 3, Galaxy S4 or S5, or maybe other even more advanced phone or tablet equipped with very powerful processor chips. Just like a computer, things will get cluttered as you use them and in many instances some apps will continue to run in the background even if you've closed the app.
Anyway, the proper way to completely switch off an app is by pressing the back button (sometimes you just need to spam the back button), but not the home button as it will leave the app running behind if you attempt to exit by using the home button. Not only that the running apps will slow down your android, they will also drain your device's battery extremely rapid. So what can you do to remove all this junks, kill all the tasks and keep your phone clean?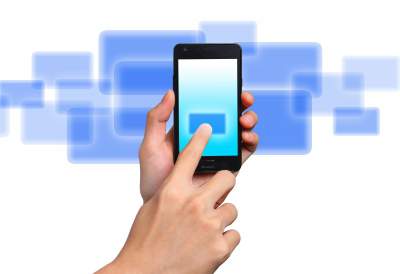 Well, there are two extremely useful apps that we think should be installed in every android phone and tablet as their first app. We will list them below and you can choose one that suit your needs. One is much more user-friendly while the other is much advanced and requires some skills in phone. Without further ado:
Disclaimer: We don't own these apps (obviously) and we are not affiliated with 360 Security or Advanced Task Killer in any way. They are shown here because we recommend them and because we think they can be useful to the people. All intellectual property rights in and to these apps are owned by their respective companies. The screenshots shown here are purely for illustration purposes.
360 Security – No more Android slow down over time
This utility app allows you to scan your android phone or tablet for viruses, scan for possible vulnerabilities, clean up your trashes, and optimize your device's memory easily with just one tap. To this date, it has already been downloaded 10 millions plus times. The user interface is very sensible and user friendly and it's the main reason we recommend this app to you. As of now, it is still a free app. Here are some screenshots: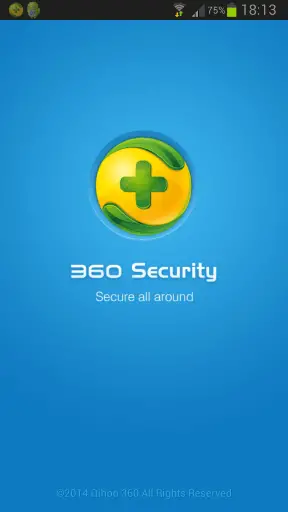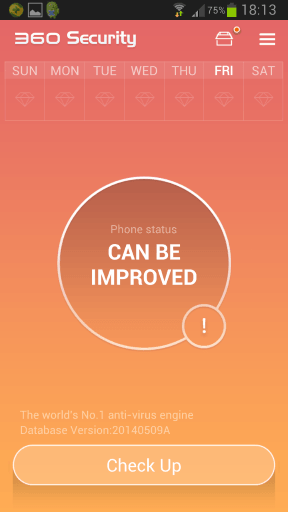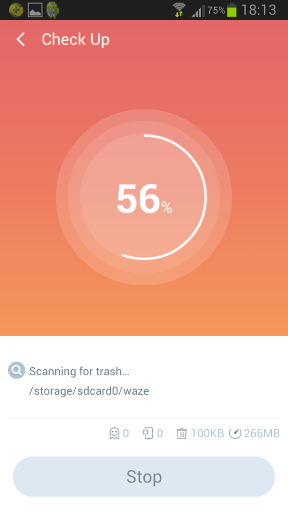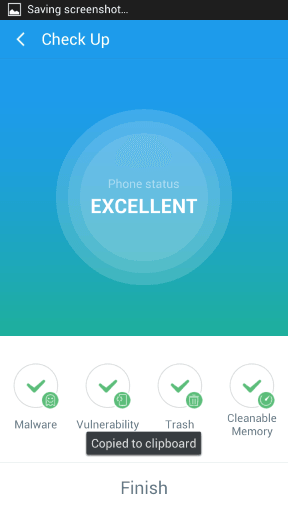 And this feature is especially awesome where you get to clean up your memory (automatically closing apps that you don't run them at the moment) with just one single tap. You can do this by pulling the blue bubble to the middle and it will perform its cleanup automatically and tells you how much memory you've saved up.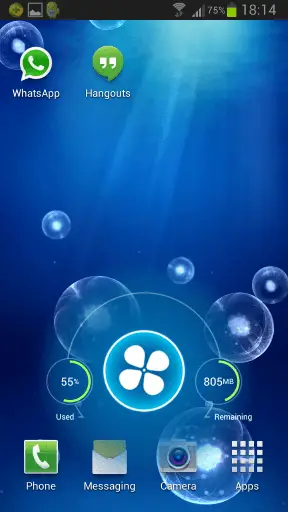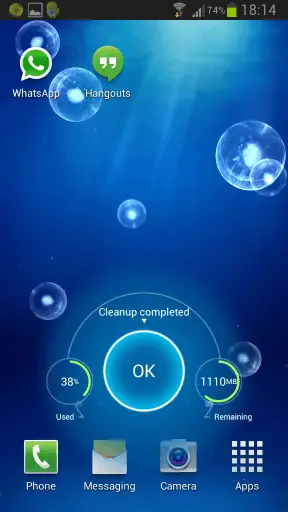 Advanced Task Killer – No more slow and laggy Android phone
First and foremost, let us warn you that this app has some complex settings that you may not understand. We recommend this app only for people (geeks like us) who are pretty good at using their phone or tablet and that you can understand the settings in this app. This app allows you to auto kill any kind of tasks running on your phone, including your phone default system tasks (such as your calendar, weather gadgets, etc). However, you can set the security level to not show more in-depth apps' tasks or set to ignore certain tasks that you don't want it to kill when you press the kill button or during the auto kill process. You can also set the auto kill level, frequency and notice. Well, I like this app because of its ability to auto kill unused tasks whenever my phone's screen is off. Here are some screenshots of the app: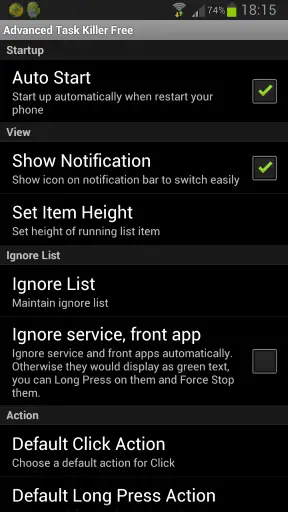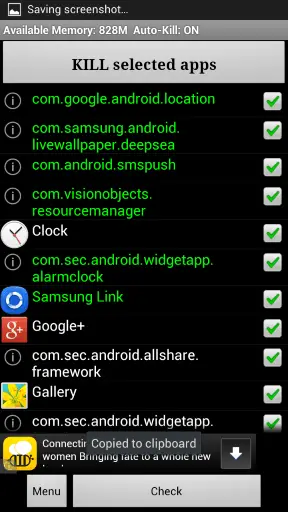 To this date, it has been downloaded over 50 millions plus times (which is very popular), and it is still a free app.
So Where to Download These Apps to stop my android slow down?
We don't provide links here because we don't want you to think we are of any way affiliated with these apps (as we've already mentioned). So, for you to get the latest up-to-date app, it's best that you head to the Play Store and search for the respective app that you want and download from there on your android phone or tablet.
Share and Like!
Looking For Something?